7 tags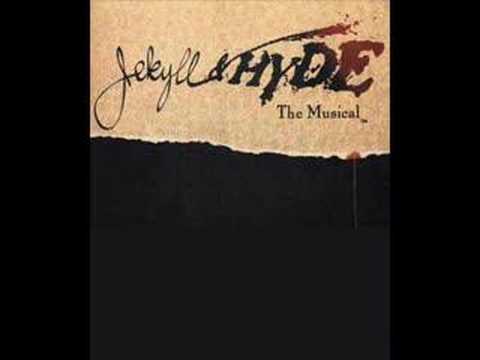 Tablet follow-up: Although it would, in theory, be super cheap to get replacement nibs for my worn-out pen, I'm sad to report that Wacom no longer makes nibs for my model of tablet. Boo. I could get a new pen, but the pen costs as much as getting a new tablet that comes with Photoshop…a program that I don't currently have. I'm thinking that I need to start looking into...
I've had my super-basic Bamboo tablet for three years, and the nib on the stylus is getting critically worn down…should I look into replacing it, or just start thinking about getting a new tablet?
timesweeping asked: hahaha your one post has 6,000 notes an hour ago and now it has a thousand more
Anonymous asked: do you mind if i am reading all of your roleplays uvu
Anonymous asked: I LOVED YOUR FANFIC GHOST BOY, I FRIGGIN CRIED.
Anonymous asked: Ghost Boy was awesome. I got teary eyed a few times. :">
axetheaxewielder asked: (( This is the tumblr bear hug ⊂( ̄(エ) ̄)⊃. Pass it to 15 of your favorite tumblrs to let them know that you love them (✿)))
Anonymous asked: I have a m!a for you make Turbo blind for two hours
Anonymous asked: Wow I just read your story, Ghost Boy, and WOWOAWOAWOA That was a very Turbo-Tastic story! One of the best things I ever read and I get the feeling I'll be reading it again. 8)
Just got offered an internship from my professor/mentor's freelance animation and media company! Woohoo!
I need to breathe some life into this blog, so art coming soon! I will try to keep the Wreck-It Ralph draws confined to their dungeon on my RP and fanfic blogs but no promises.
3 tags
Watch
I kept seeing people I know (looking at you, WIR fandom) posing their animations, which made me realize that I'd never put any of mine on Tumblr. So here, have the less-than-30-second short film that I made at CCA Pre-College this past summer. I want to do this more, but I'm running out of animation paper and I'm still trying to set up ToonBoom on my new computer. Someday...
5 tags
5 tags
A fan letter to Raymond Persi
Dear Mr. Persi, First of all, congratulations for all those Annie Awards last night! You and everyone else in the cast and crew of Wreck-It Ralph fully deserved it. Secondly, I wanted to take this time to personally thank you for everything you've done. Not only did you help to create an amazing movie that has brightened so many people's lives, but you've also put up with the...
Anonymous asked: Can you add a "personality" section to the headcanon part of your ghost boy blog? I'd love to see how you feel about him and the page feels incomplete without it.
turbo-the-ghost-boy: WIR fandom's reaction to the Tumblr update:
ghostboy-vanellope asked: ((ooc: Before I get off, I just wanted to give you the link to a pic I made my sis do of the two. Please note that they're both the same size here because I didn't specify X) ( i'm trying to get her to draw a scene from your book)
turbo-the-ghost-boy: ((My life on this account)) I made this for my Ghost Boy!Turbo RP account, and yeah
pharaohink: Gene: If you won a Golden Globe, we'd let you live up here in the penthouse! But it didn't happen because you're just the bad guy who wrecks the building!
fix-it-feesh: sweetlittlekitty: YOU KNOW WHAT WIR'S GONNA WIN AN AWARD OHH IT'S GONNA WIN AN AWARD THE SHINIEST AWARD THE WORLD HAS EVER SEEN AN AWARD THAT WILL BE SO GOOD THAT IT WILL MAKE BRAVE'S AWARDS WET THEIR PANTS GOODNIGHT! THANK YOU FOR THE PARTY 
7 tags
Psst Hey, readers Hey If any of you are art peoples, then I would love to see your interpretations of the rly sad thing at the end of Ghost Boy Chapter 17 You know what I'm talking about I'm just saying that you guys would be my favorite people
ghostboy-vanellope asked: ((OOC: Hey, there! Just wanted to thank you for the follow on your ghost-boy account! I read your book on DA as Komodo!))
1 tag
See what Wreck-It Ralph fans live near you! Add...
askmrlitwak: Medford, Massachusetts
ask-minty-zaki, ask-wreck-it-ralph: Virgina
ask-jubileena: Indianapolis, Indiana
confectioness-von-schweetz: California
Ask-Turbotastic: Erie, Pennsylvania
sugar-rush-gloyd: New Hyde Park, NY
ask-heroes-cuties: Baltimore, Maryland
heroines-duty / Triforcing: Charlotte, North Carolina
gonna-wreck-it: Jacksonville, Florida
sergeanttammycalhoun/onedynamiteguy: Northern Virginia
riddlemeroxy/littlemisshoneyglow: Austin Texas
npc-queen-candy: Winnepeg, Manitoba.
ask-sketchy-candlehead: Austin, Texas
femaleturbo: Winter Garden, Florida.
son-of-felix-sr: Saginaw, Michigan
missgreenie14: Jackson, Ohio
nesquiksand: Jackson, Ohio
billybuckaroo: Michigan
gothicorca1895/ifitaintbrokefic: near Dallas, Texas
lukethreepwood: mayonneighs: you ever notice how paul blart looks a lot like gene
Give me any two fictional characters and I'll tell...
6 tags
6 tags
Whenever I'm playing the Turbo Time app and I tap one of the other racers lightly and do a complete spinout:
7 tags
So a while ago I started working on a Wreck-It...
7 tags
Here we have some various Ghost Boy illustrations done by Drakana666 on deviantART! Aren't they just awesome? Once again, I LOVE MY FANS! All of you guys are amazing!
3 tags
Hey, I have a question. In Wreck-It Ralph, do they ever actually say Sergeant Calhoun's name, or do we only know it because of the promo stuff? And no, I'm not talking about her first name. I mean, does anybody actually address her as "Sergeant Calhoun" at any point throughout the film?
3 tags
6 tags
fafafixit: things were never the same for gene after that
A Little Dissertation on Turbo
shrineheart: Warning: This is long, has pictures, and goes in depth about why I think saying Turbo = homicidal maniac is incorrect. Also no, I'm not saying that he's completely innocent. The little shit did a lot of things wrong I just don't really feel like people take everything about this character into account. Read More THIS. ALL OF THIS.
8 tags
"Ghost Boy" on FFN →
Yeah, yeah, I know that other people have done stories with Turbo reforming, Turbo getting amnesia, and even Turbo glitching…but this one is going to be slightly different than anything you've seen before. (Not that all the others aren't good in their own right.) I can make a Turbo plushie, hopefully I can make a Turbo fanfic… ALL OF THE FEEDBACK IS SO APPRECIATED, LIKE,...
5 tags
Turbo-Tastic, a preview!!
ifitaintbrokefic: So, tonight I somehow wrote this thing as a sneak peek of what I've been roleplaying with Cryssy-miu, and I want to know if anyone is interested in my possibly continuing this. Spoilers. Tell me what you think, kthxbai. Read More
5 tags
Chapter 2: Pop goes the question
ifitaintbrokefic: This chapter is still brought to you by me. SPOILERS. Also, remember that we're now on FFN! ~ gothicorca1895 Read More
4 tags
"If It Ain't Broke" on FFN →
Chapter 1: Stripes
ifitaintbrokefic: Let's get this party started! This chapter has been brought to you by gothicorca1895. Also, SPOILERS! Read More
If It Ain't Broke: Let's go! →
ifitaintbrokefic: Hello friends! This is gothicorca1895/Gothi/Gianna here, telling you that me and my fellow writer Cryssy-miu/Cryssy/Joran are going to be writing a Wreck-It Ralph fanfic! Woooo! The story is tentatively titled "If It Ain't Broke," will have a few OCs in it, AND WILL CONTAIN SPOILERS. So if you…